2.Hike with ESN DTU
---
Date and time
Saturday 27. February 2021 at 12:00 to 16:00
Registration Deadline
Wednesday 24. February 2021 at 23:55
Location
Close to Nybro Kro, Nybrovej 361, 2800 Kongens Lyngby Close to Nybro Kro
Nybrovej 361
2800 Kongens Lyngby
Event Description
Hey everyone,
ESN DTU's hiking event is back with new routes, new teams and even more impressive landscapes to discover!

Small groups of 5 people will discover the Lyngby lake and Bagsværd lake located right next to DTU. Meeting new people face to face is therefore once again possible! However remember that even if the event is outside, everyone should still keep a safe distance.
The groups will meet in between the two lakes for two different possible hikes. More details are provided after signing up. The starting time will be around 12:00 depending on the groups and routes:
- Medium hike: "Lyngby Lake Loop" around 5km   (https://www.alltrails.com/trail/denmark/capital-region-of-denmark/lyngby-so-rundt)
- Long hike: "Sophienholm Loop from Bagsværd" around 8km (https://www.komoot.com/smarttour/615400)


In order to follow the current COVID restrictions, there will be only max. 5 people walking together. Consequently various groups with different start times will be formed. In total only 40 people can participate. In case you are alone or 2-3 people, don't worry that is also okay! We will make sure to create hiking groups!
So grab your friends and sign-up before all places are filled! Note that we'll ask you for your phone number for a better organisation as well as to let you get notified with your exact start time, but no worries they will be deleted from our data base right after the event. After signing up, on the confirmation page you will be able to mention your Hiking-Buddies, if wanted.  Don't forget your water and snacks, if needed!
As usual, if you feel sick, please stay home! By attending this event you agree to the publication of photos and videos taken during the event. In case you do not want to be on any photos or video please contact us here on Facebook.
In case you have any question, you can always reach us on our social media under ESN DTU! We will keep you informed if the event gets cancelled in case of bad weather.
See you on Saturday around the lakes!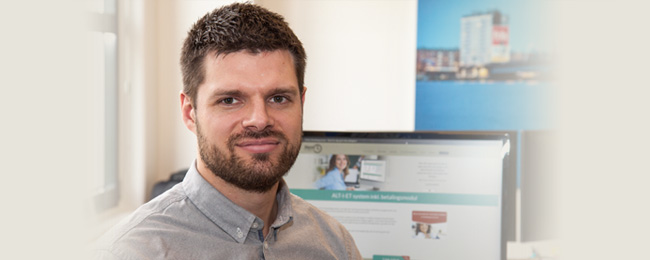 Read about NemTilmeld
NemTilmeld makes it easy for you to organize events.
Save money, time and concerns and minimize time-comsuming adminstration.
We provide personal support - when you need it
PS: This ad is shown because this is a sponsored NemTilmeld account