ESN DTU membership card Fall 2022
---
Date and time
Tuesday 23. August 2022 at 13:00 to Thursday 15. December 2022 at 16:00
Registration Deadline
Thursday 15. December 2022 at 16:00
Location
DTU, Anker Engelunds Vej 1, 2800 Kgs. Lyngby DTU
Anker Engelunds Vej 1
2800 Kgs. Lyngby
ESN DTU membership card Fall 2022
---
Event Description
The ESNcard is the membership card of the Erasmus Student Network. With this card you can access to the services offered by the ESN and our partners. With the ESNcard, you will enjoy thousands of discounts (housing, sport, food, bars, etc.) all over Europe. Moreover, you will have the opportunity to participate in the thousands of events (trips, cultural events, sports activities and parties) organized by your local ESN section.
FOR WHO?
The ESNcard is used by over 130.000 people per year in 39 countries, and the numbers are growing every year. You can get the ESNcard, if you belong to one of the following groups:
- You have been an international student (e.g Erasmus or any other exchange programme); - You are currently an international student on exchange;
- You are currently an international student doing your full degree;
- You are a volunteer in ESN.
FOR WHAT?
- ESN cardholder get discounts at ESN events and trips
- 10% of on Flixbus tickets
- 10% of and 1 free luggage with Ryanair
- Cooperation with Basecamp in Denmark
-Exclusive Offers on Green Mobility
- and many many more...
For more information about the ESNcard, check 
http://esncard.org
HOW DO YOU GET IT?
A one-year membership of ESN costs just 85 DKK and as proof, you'll receive the ESNcard which is valid in all ESN sections.
HOW DO YOU PICK IT UP?
Check out our
Facebook Page
, where we regularly post pick-up events, where you can come to receive your ESN Card. 
If you are coming to any of our events, you can also ask to receive the card at the event. 
WHAT DO YOU NEED?
- A 2.6 x 3.4 cm photo does not need to be a passport picture (we can't guarantee that our partners accept self-printed pictures)
- A valid student ID 
- The order confirmation from Nemtilmeld
For any more questions, please contact
info@esn-dtu.dk
Lots of love,
ESN DTU
P.S. If you have already ordered your ESN Card, but haven't picked it up, you can already use the discount on ESN DTU Events and Trips. In other words, you can

sign up to the events as an ESN Card Holder, even if you haven't yet received your physical card

(but you have ordered it of course). You can pick-up the card at the start of the event. For the trips in collaboration with TimeTravels, you just have to pick up the card before the trip date.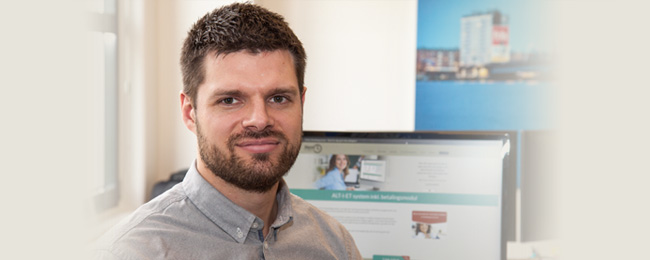 Read about NemTilmeld
NemTilmeld makes it easy for you to organize events.
Save money, time and concerns and minimize time-comsuming adminstration.
We provide personal support - when you need it
PS: This ad is shown because this is a sponsored NemTilmeld account